Beginners Fly Fishing Tour - Half Day(s)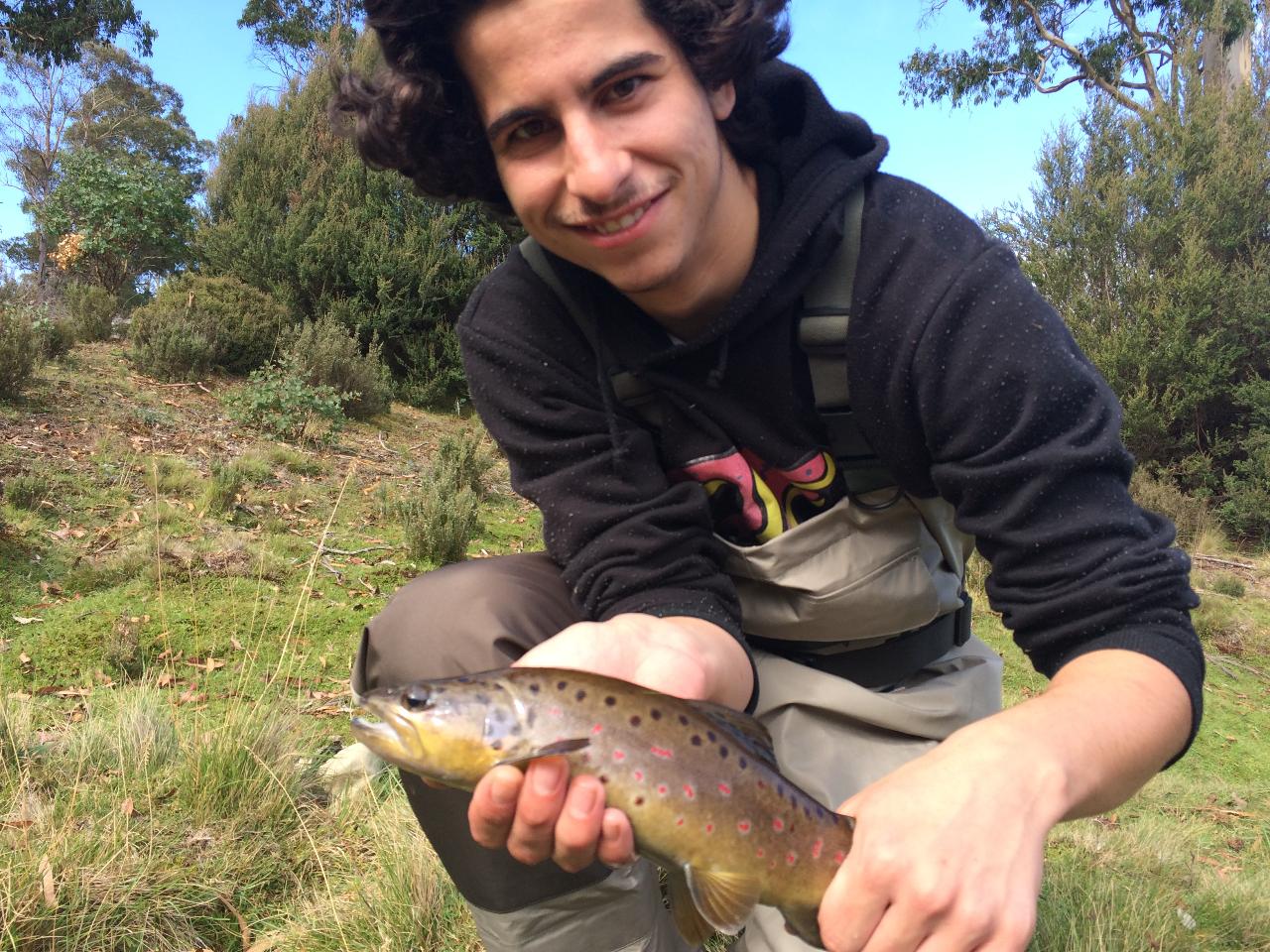 Duration: 4 Hours (approx.)
Location: Riverside, TAS
Product code: P0MSMC
Our beginners to Fly Fishing Tours here in Tasmania are designed as an introduction to fly fishing, providing you with experienced fly fishing guides who coach and encourage you through fly rod casting skills and techniques, equipment usage and fly selection, as well as lake and river craft. We focus on providing fun filled days, trout fishing Tasmanian rivers or lakes while honing your skills and knowledge to a point where you drift a well presented fly over our wild Tasmanian brown trout, anticipating a hook up and following excitement.
We are dedicated to you enjoying your experience with us and are proud to offer a flexible service that is prepared to guide you at a time of day that suits you, our trout, and the environmental conditions at the time of the tour, which may be outside of 9 to 5 hours.
If you have done some fly fishing before or would like to really immerse yourself in becoming a fly fishing angler, then please feel free to browse our other tours or to book multiple days, giving us the best chance of improving your techniques and giving life long fly fishing skills.
If budgets are an issue, then email us directly to ask@allroundguide.com.au to discuss options or specials on offer at the time of your enquiry, as we may be able to offer discounts for multiple days, family groups and groups larger than 4 people or tours where you provide your own equipment…
Included in our tours are, pick up and drop offs from your local accommodation or agreed meeting point, equipment and flies, as well as fantastic catering using fresh local produce. Book or email us NOW and let's create some life long memories…